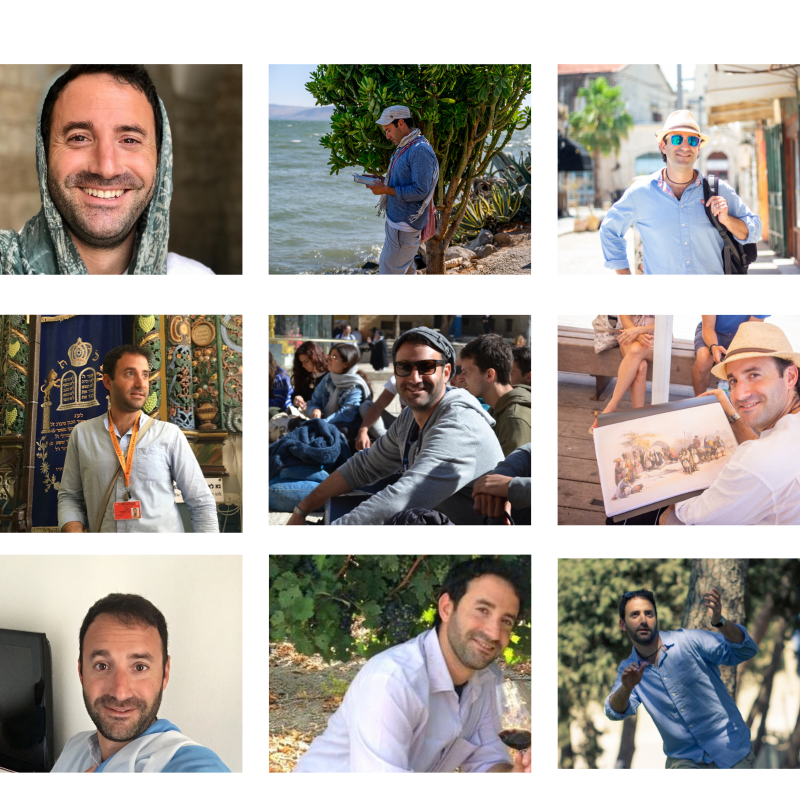 About Our Guide :Amir Katz
My name is Amir Katz and it is my honor and priviledge to welcome you to Beyond Israel Travel. In the Jewish tradition, one's name is intricately connected to their personhood and is no mere coincidence, rather something preordained. Amir in Arabic mean 'prince'. Indeed, I was raised in a modern palace, so to speak. My palace was a nice home, with a grassy lawn in a nice town outside of Boston. Yet the palace walls felt more like a prison because sadly, the king was not well. My father was a war vetran from Israel's near defeat in the 1973 Yom Kippur war. The burns on his body and scars on his heart meant trouble in paradise and the young price fled home at the age of 14. My travels brought me to a boarding schools where my Jewish faith made me a target. I learned the power of my peoplehood from the timeless tradition of good old anti-semitism. I then wandered west to Rocky Moutains, trekked south through jungles and deserts of the Americas. It was here, after years of running and searching, that I discovered the other half of my people, the Israelis. Strikken with malaria and having taken a near-fatal fall from an isolated waterfall in the jungles of Guatemala, I was rescued and nursed back to health by travellers like myself. They were running from the scars of their military service, and seeking both meaning and adventure. I felt a kinship with my fellow Hebrews and I followed them back to my father's homeland.
Here I began anew, poverty stricken and shunned for not returning to the palace in America like a dutiful prince should. I worked, studied, and grew. Yet the travel bug within would not settle. I moved to Egypt to learn Arabic and then onto Turkey where I lived for a year. A chance encounter with a group of tour guides in training planted the seed that led me to dedicate two years of schooling and training to become a guide. The country that had welcomed me now gave me the oportunity to welcome others. It's my honor to do so and to uphold Mid-East traditions of hospitality, and a tent who's entrance is always open.
I hope you can visit and I hope to invite you to go a bit further, to dive a touch deeper, and travel Beyond.